Search found 360 matches
by W.T.Heinz

Sun Jun 29, 2014 10:29 pm
Forum: Announcements & Events
Replies: 72
Views: 7307
I accept my nomination. Maybe third time is a charm? My contributions to the HEMAA have been modest thus far: I was a proof reader for the HEMAA cert, and participated in the certification process; I am possibly the most lenient moderator on the boards; I teach (primarily grappling) at HEMA events; ...
by W.T.Heinz

Fri May 30, 2014 11:55 am
Forum: Announcements & Events
Replies: 9
Views: 2048
Hello Everyone! The PNW HEMA Gathering needs your help! We need registrations or the 5th Annual Pacific Northwest Historical European Martial Arts Gathering won't happen. This year we have an amazing line up of instructors from all over the U.S. and Europe as you can see from Seans post above. And o...
by W.T.Heinz

Thu Mar 13, 2014 3:21 pm
Forum: Research & Techniques
Replies: 187
Views: 9539
Jake is like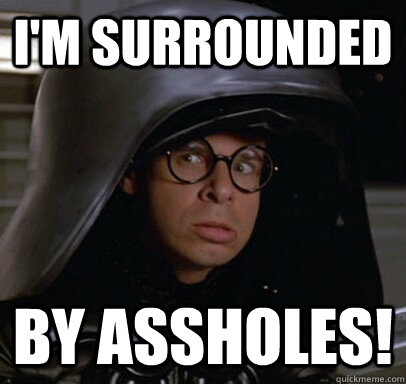 but he is all
by W.T.Heinz

Thu Feb 20, 2014 10:24 pm
Forum: Equipment
Topic: Fun with Fencing Masks
Replies: 128
Views: 28961
A Froster wrote:Hey Gravedigger. Nice work! I really like this one off of your website.
Holy Crap!
by W.T.Heinz

Mon Feb 10, 2014 10:46 am
Forum: Misc. HEMA Topics
Replies: 9
Views: 920
Stevie T wrote:If one of the mods could delete the post from scholarship and research that would be great, I did get a little carried away.
Done
by W.T.Heinz

Mon Feb 03, 2014 5:28 pm
Forum: Research & Techniques
Replies: 40
Views: 2964
Don't get hung up on the "closing lines" with guards part of my post. I think of it as similar to building a frame in brazilian jiu-jitsu*, only with addition of immediate threat (ansetzen) as I get closer to Krieg to optimize my nach responses or potentially create opportunities for nach...
---