It's been awhile since a post has been made in Kron's little corner of the HEMAA forum and that just won't do, especially since Kron is anything but inactive right now. Don't believe me? Well, just take a look here and behold Kron's second year of participation in the annual Cal State Fullerton Pumpkin Launch.
This year our booth was ideally situated right by the entrance and food trucks, an ideal vantage point for the many thousands of visitors who reportedly came to the event. Fairer weather than last year is probably why so many more came out to the event.
In addition to our tented pavilion and table displaying the various weapons of our craft (mainly rapier, longsword and dagger), we sparred almost continuously throughout the event, giving onlookers something to watch while they stood in endless lines waiting for hot dogs and crepes.
After about half an hour to capture people's attention, we began running fifteen minute mini-classes throughout the day for folks of all (and I mean ALL!) ages. These classes ran almost continuously throughout the day and only stopping when the actual pumpkin launching took place. Many children were so enthralled with the classes that after one ended they went right back in line to do it again.
Now of course, text can only do so much justice to the awesome fun everyone had at this event so why not check out some of the video we took of our exhibition freeplay and classes?
Myself versus Justin:
http://www.youtube.com/watch?v=EzB_38m8 ... ideo_title
Justin and I half-swording:
http://www.youtube.com/watch?v=knmo-G4O ... ideo_title
Anthony and John practicing their ringen:
http://www.youtube.com/watch?v=Qx5cSzzo ... re=related
Justin and RJ working on some longsword:
http://www.youtube.com/watch?v=0baY-nEa ... re=related
Justin and RJ working on some more longsword:
http://www.youtube.com/watch?v=a0J88Ysq ... re=related
Anthony and I doing some rapier and dagger with Cold Steel rubber training daggers:
http://www.youtube.com/watch?v=lODSRPbq ... re=related
And the best video I think, kids as far as the eye can see learning HEMA:
http://www.youtube.com/watch?v=LpCiQOl5 ... re=related
Finally, RJ took plenty of great pictures as well. Check them out here, they are awesome pictures (some samples below):
http://rjmckeehanphoto.com/pl2011/h1c147387#h14c1bd44
At this event, Brian and I did some work on a wholly undeveloped system of rapier... rapier & sandvich: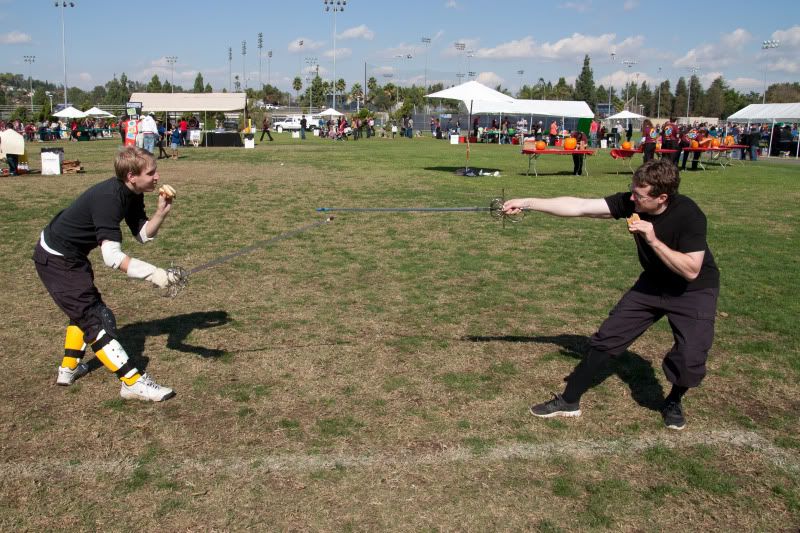 Om nom nom nom: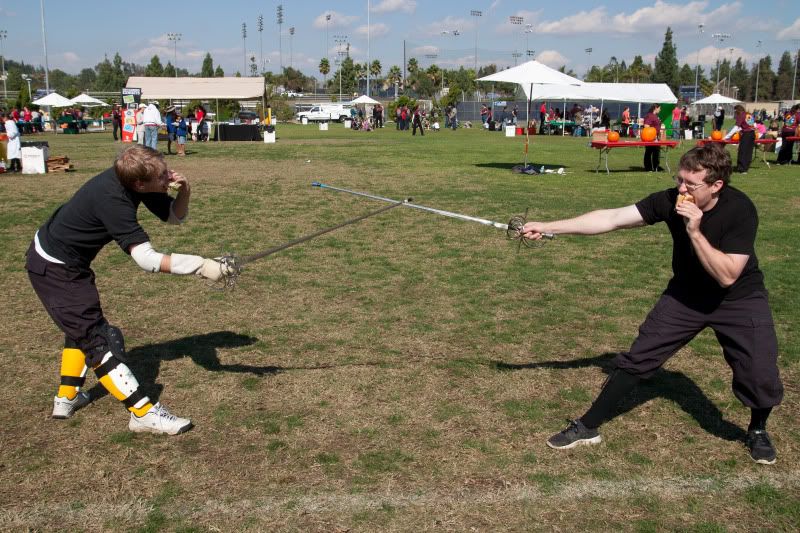 Discovering that my hitpoints were draining, I started eating my FOOD: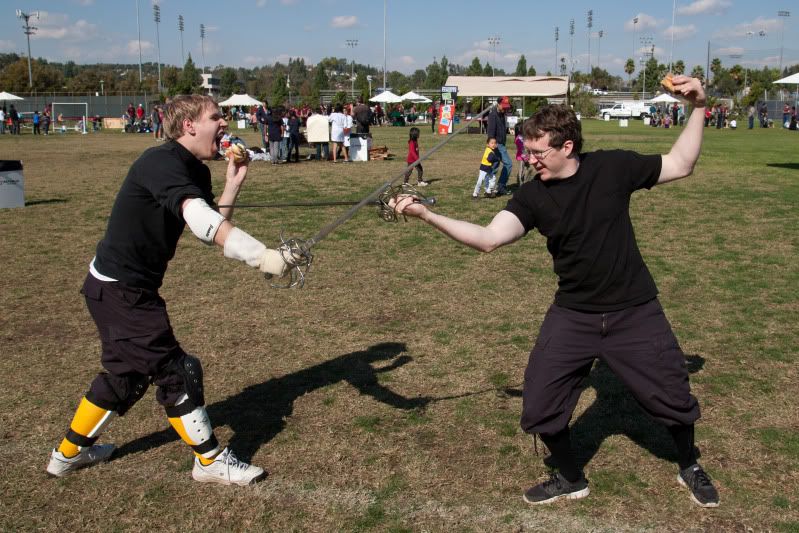 Girata and sandvich: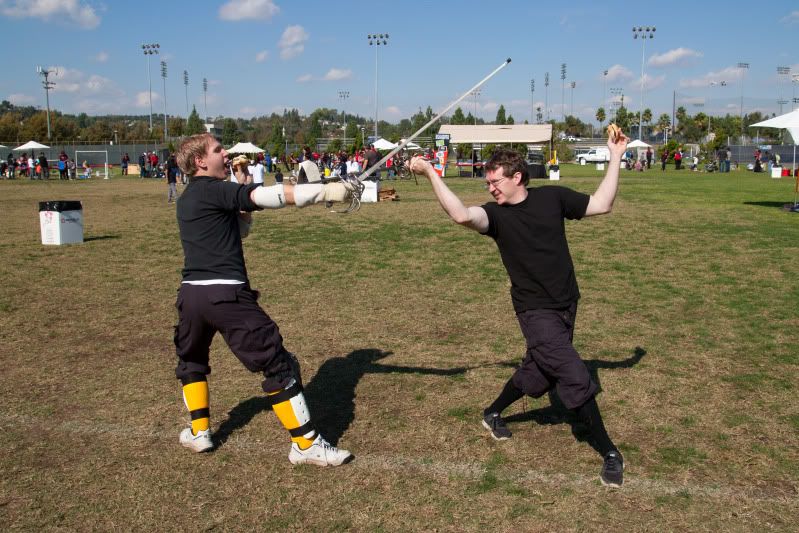 My turn to practice sandvich voids: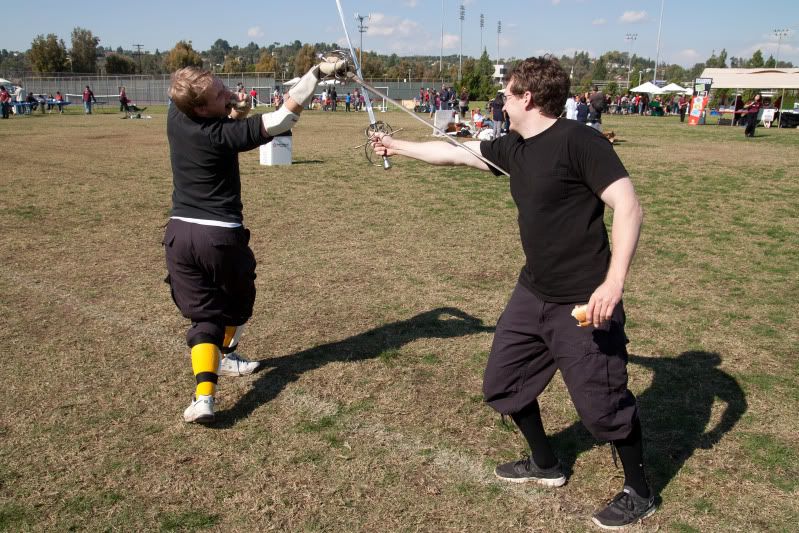 Off-sandvich parrying:
Material components of the sandvich:
All in all, and now in all seriousness, the Pumpkin Launch was a great event and we hope plenty of people became more educated about historical swordsmanship.
Before I conclude my post I want to give a shout-out to all the Kron members who participated:
RJ (who took great pictures)
Justin
Lacey
Caroline
John
Justin (a different Justin than the one I sparred, this one took the videos I posted)
Brian
Anthony
Peter
If I forgot anyone just mortschlag me at next practice... or post here.