A Froster wrote:That is totally awesome Marcos. Can you share what you had to do to make it out of plastic?
Good morning Allen. Thanks. Certainly. I took some pictures as I went along just in case.
This is the BOM. The key element is the plastic itself, which is made of ikea kitchen chopping boards (DRÄLLA):
http://www.ikea.com/us/en/catalog/products/90131935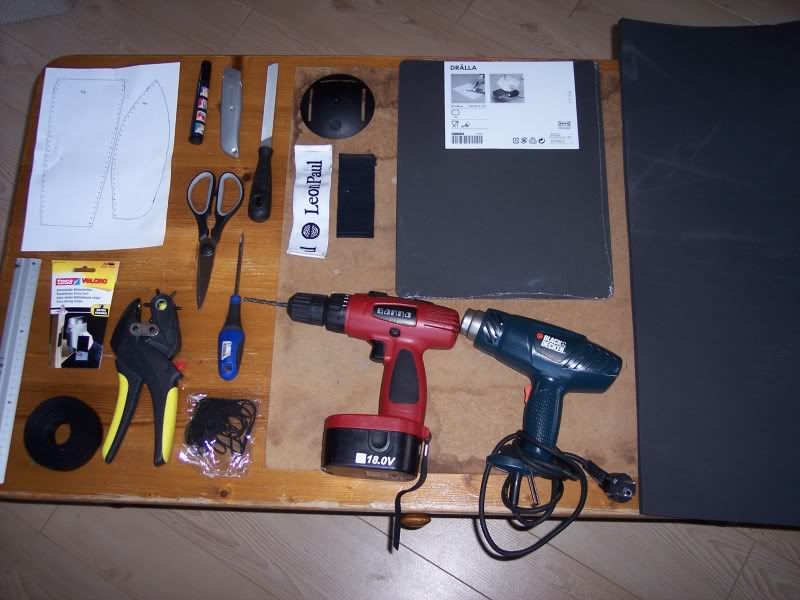 This plastic can be cut with scissors and molded with hot water and it stays in the required shape when it cools down. The heat gun is only really needed to soften the edges at a later stage of construction, and I abandoned the idea of making the holes with the belt hole-maker tool (the yellow thing bottom left) after the hundredth hole or so - it works the same with the drill. For cords I used leather strings from a do-it-yourself jewelry shop, but old shoelaces should work just the same.
Then just draw the same shapes as you did with leather.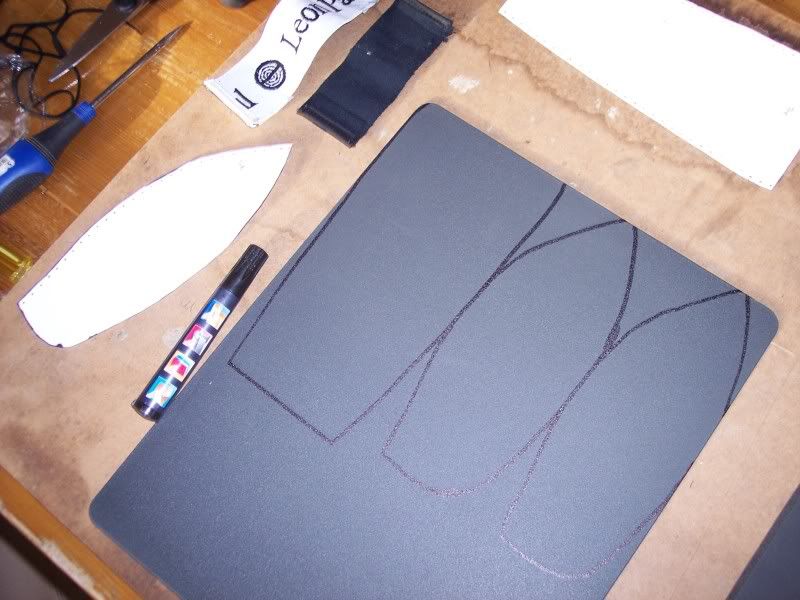 Now, as regards to these patterns - it works great if you intend to do just this skull cap version, but if you want to add segments in a lobster tail fashion, I think the lower sections on the sides should be a bit wider, so it ends up slightly straighter towards the neck and allows for the next neck segment to have more thread connections.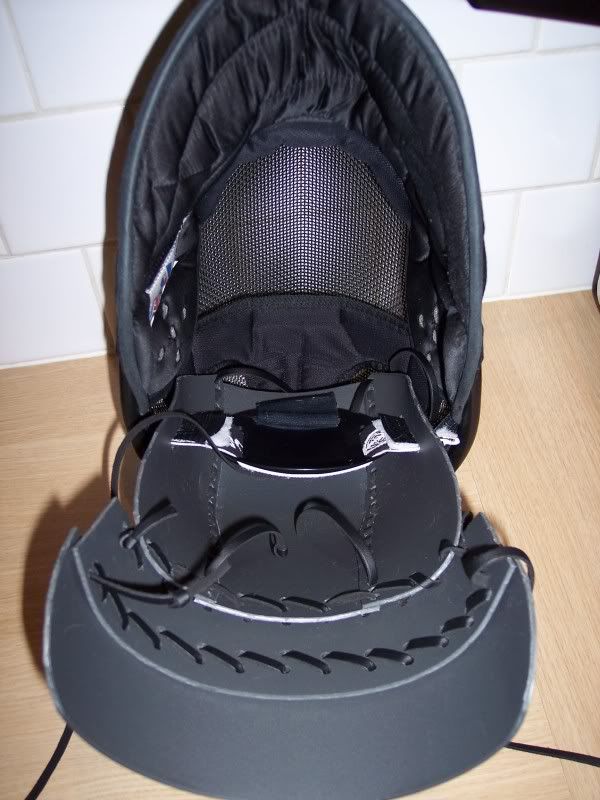 The next big issue is the inside padding. I want to use velcro rather than glue, so I can remove/replace the padding as needed, but the velcro sticker I use is so strong it tends to break the padding when I remove it (I've used basic insulation foam so far, but need to find something more sturdy). You can see perhaps this detail on the upper right corner in this picture, from a previous version: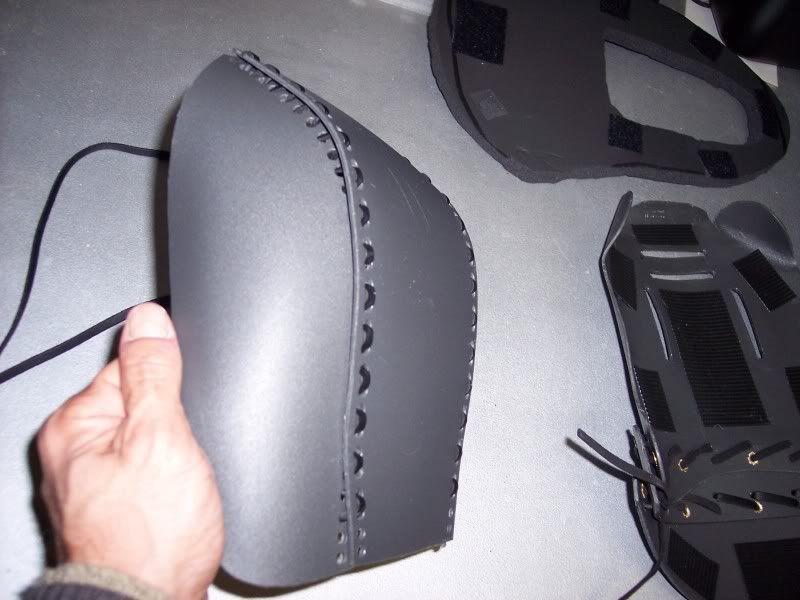 I've been toying with the idea of women's clothes shoulder pads, since they are shaped like scales after all, and the solution has to be a sustainable and cheap one that can be found anywhere. The quest continues.
EDIT: stuck at home due to snow and have little work to do, so decided to 'borrow' a couple of shoulder pads from the missus; that won't work. I'm thinking that for the removable padding, maybe cutting out a polyethylene foam camping mat might work best. It remains cheap and and easily available solution.