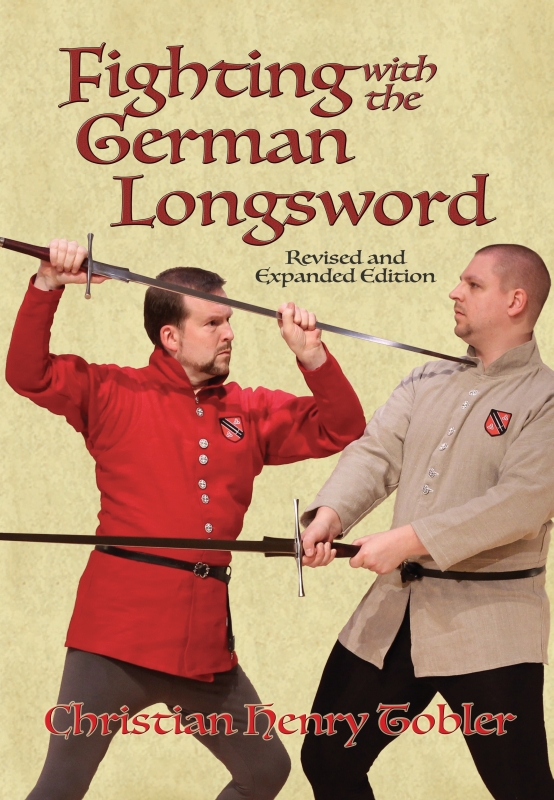 *** Now Available! ***
Out of print for several years, one of the best selling Western martial arts titles returns!
Recorded over six centuries ago, the teachings of the 14th-century Master-at-Arms Johannes Liechtenauer have been given new life by a world-wide community of modern swordsmen and women, fascinated by the elegance, efficiency and depth of his unique martial art.
Christian Henry Tobler was one of the pioneers in reviving the medieval Master's art. Back in 2004, he created the first, published syllabus for training with the two-handed longsword in the tradition of the 14th-century Master-at-Arms Johannes Liechtenauer. Fully rewritten and revised with all-new drills and photography, this expanded edition brings to bear a decade of refinement, creating a definitive, "how to" guide with step-by-step instructions for executing the core techniques of the Liechtenauer tradition. Additional chapters introduce students to wrestling, spear and armoured combat; demonstrating the art's depth and breadth. Heavily photo-illustrated, the book also makes use of decision-trees and training drills to aid in learning.
Used as a complete, self-contained course, or a primer for studying the original medieval works themselves, this unique book will be invaluable to martial artists, reenactors, medieval historians, or anyone who has ever wondered "how did knights fight?"
'Fighting with the German Longsword' is available in three formats:
- A black & white paperback
- A full-color eBook
- and...a special edition, author-signed, color hardback + the color eBook Free!